Infiniti Partners With Portway Systems to Expand the Market Coverage of AgencyAuto in the USA and UK Regions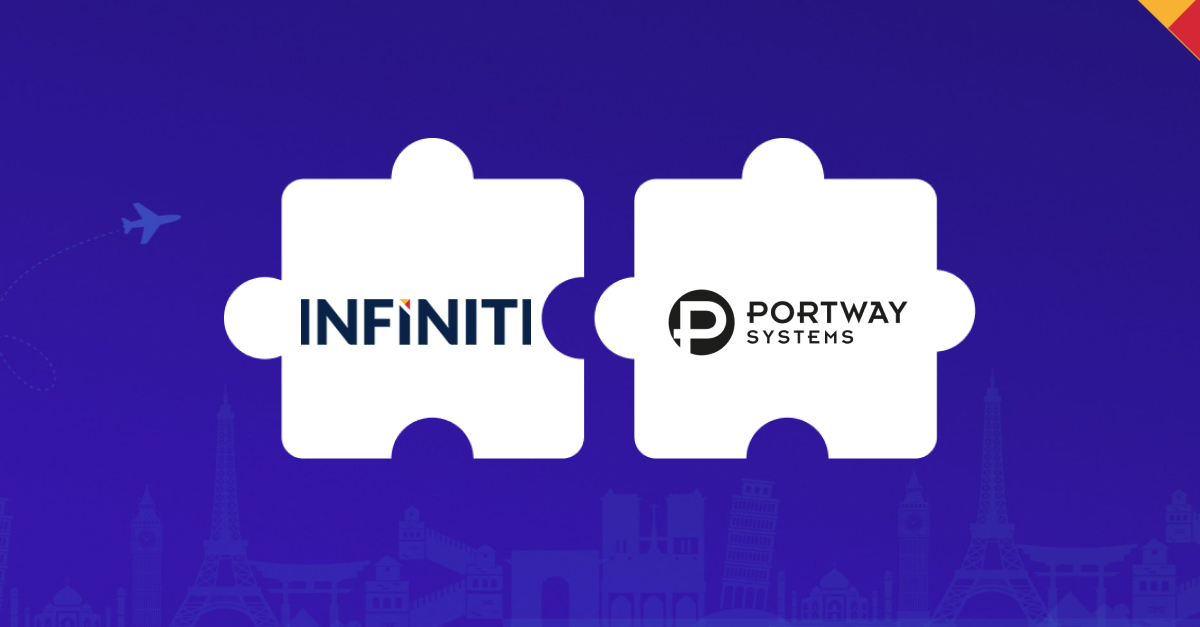 Infiniti Software Solutions partnered with Portway Systems to help increase the market visibility of AgencyAuto in the USA and UK regions. This deal extends the capabilities of Infiniti and Portway Systems to strategically distribute and resell AgencyAuto to Travel Management Companies (TMC), Online Travel Agencies (OTA), and B2B Travel wholesalers.
There is no one-size-fits-all on which travel solution would work best in the market. AgencyAuto provides an end-to-end corporate booking tool, B2B solution, and B2C suite to match market needs.
CEO of Infiniti, Ananth Narasimhan states, "We see great potential for AgencyAuto in the USA and UK travel markets with trillions spent for corporate travel. We could solve the organization's need to optimize revenue and automate this mainstream traditional market known to the world." He further adds, "We are excited to partner with Portway Systems to widen AgencyAuto's market reach powered with new-gen features".
Tan Mohammed, Director of Business Development at Portway Systems continues, "This strategic partnership is the first of its kind in the industry where we collaborate with Infiniti in reshaping the future of travel agencies in USA and UK regions by delivering innovative and easy-to-use travel management solutions in the coming years".
Infiniti is honored to enter into this partnership with Portway Systems to gain the competitive edge of AgencyAuto in the global market.
Headquartered in Birmingham, United Kingdom, Portway Systems is pioneering travel technology by offering customer-centric solutions to businesses across the world since 2015.
The strong team of experts delivers consistent results in rolling out the latest travel technology and other IT services maximizing business value and nurturing change. With a focus to accelerate business and technology advancements in the travel industry, Portway Systems continues to intersect the client's needs.
About Infiniti Software Solutions
Headquartered in Chennai, India, Infiniti is revolutionizing travel and aviation technology by delivering new-age products built by 250+ travel tech specialists by helping them optimize business operations, revenue leakage/loss, and automation making them ready for the future.
Infiniti offers niche-specific travel SaaS products backed by AI-driven technology for 3 major sectors – airlines, travel agencies, and corporate. The 150+ clientele has aggressively adapted travel cost-efficient travel solutions and increased revenue.
AgencyAuto is an end-to-end web-based automation solution that serves as a revenue enhancer by offering multiple booking channels and streamlining the mid and back-office processes.
AgencyAuto offers leading solutions to help with corporate bookings, B2B travel agents, and B2C travel agents supporting them with OTAs, TMCs, and B2B Wholesalers.
AgencyAuto features a white-label portal, instant invoicing, sub-agent profiles, special codes/coupon management, AI-powered analytics, instant invoicing, a smart policy engine, customized approval workflow, a report engine, a dashboard, and so much more.