Hotel Booking

System For Personalized deals And Memorable Travel Experience
AgencyAuto has a powerful built-in hotel booking system in the platform, which will elevate your customer's hotel booking experience.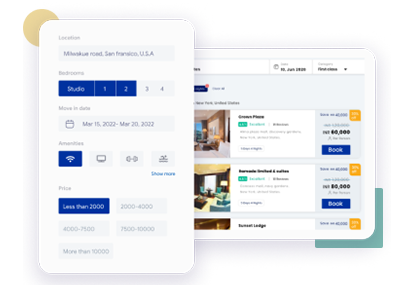 Deliver personalized hotel booking experience
Travel agents can use AgencyAuto to provide customers with personalized suggestions and delight them with the best options at the price point of choice. Based on results filtered by suppliers, ratings, amenities, the number of guests, room type, etc., customers can make an informed decision and pay securely through the online payment gateway of choice.
Features of B2C booking solution

Multiple third-party suppliers integrated into the system

Multi-currency and multilingual support

Multiple markup and commission settings

Direct contracting feature

Credit allocation facility for sub-agents

Daily, interactive performance reports
Supercharge your hotel booking experience