How Our Web-Based Solution Enabled
22% Savings

in Corporate travel through travel management company?
Our solution offers a suite of new-age features that helped a South Asian TMC transform its game! Download our case study and learn how we streamlined processes, increased accuracy, and reduced operational costs.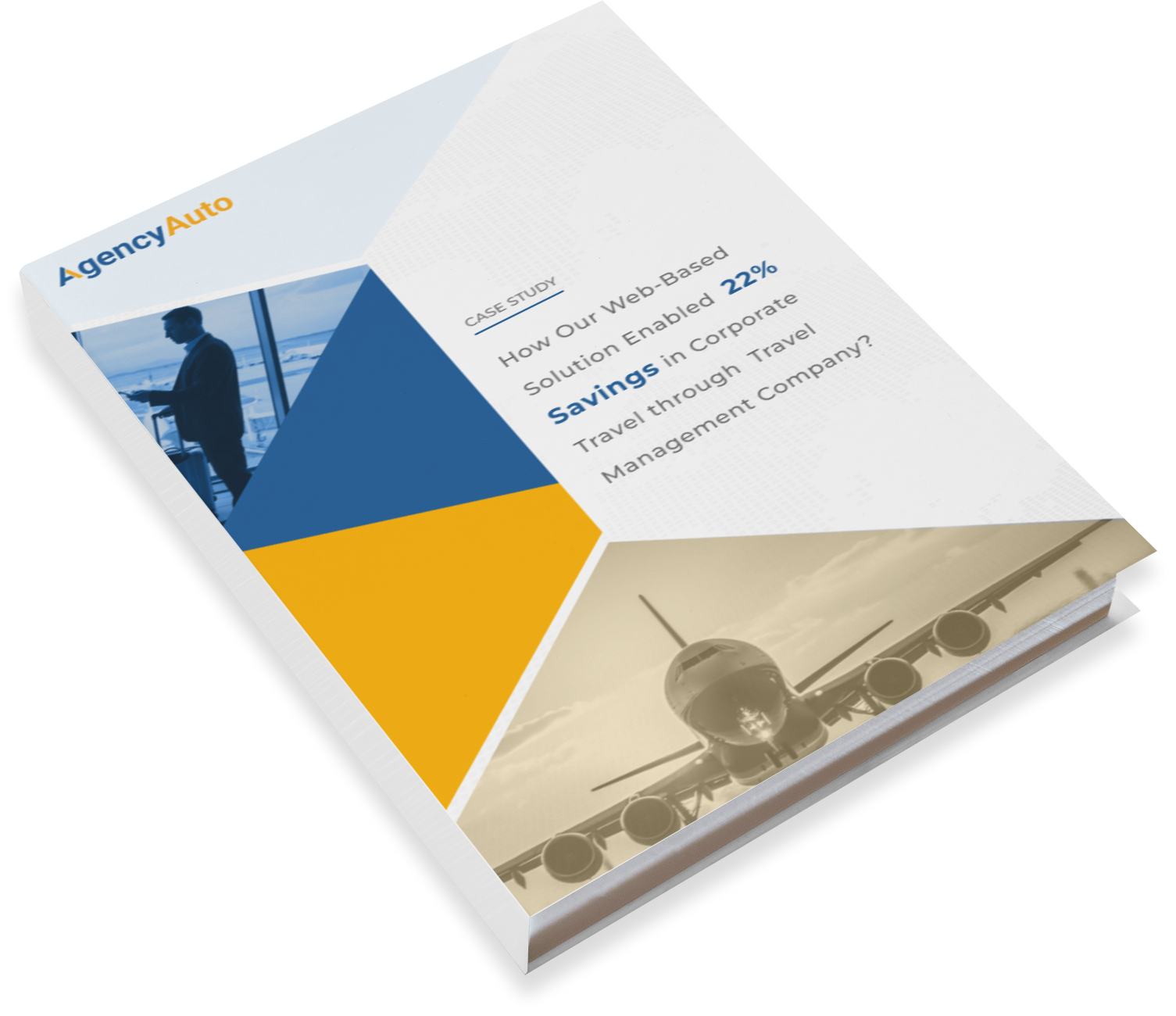 Case Study - South Asian TMC
A South Asian TMC is known for its corporate travel solutions that encompass a comprehensive end-to-end business travel management solution. After they implemented AgencyAuto, they experienced a smooth digital transformation from everything offline to online making 10x faster operations.
The South Asian TMC employees soon felt the impact across the departments, eliminating their daily challenges and turning them into profits. Designed by top travel tech specialists, AgencyAuto once again proved to attain beyond the market-standard results, and potentially give a lot of opportunities to travel agencies.
Reduction in Operational Cost
Deploy the Blueprint for Corporate Travel Agency Success
AgencyAuto is a complete software travel solution designed for travel management companies, B2B travel agencies, and tour operators to get the best possible results. Supports travel agencies at different layers and all sizes.